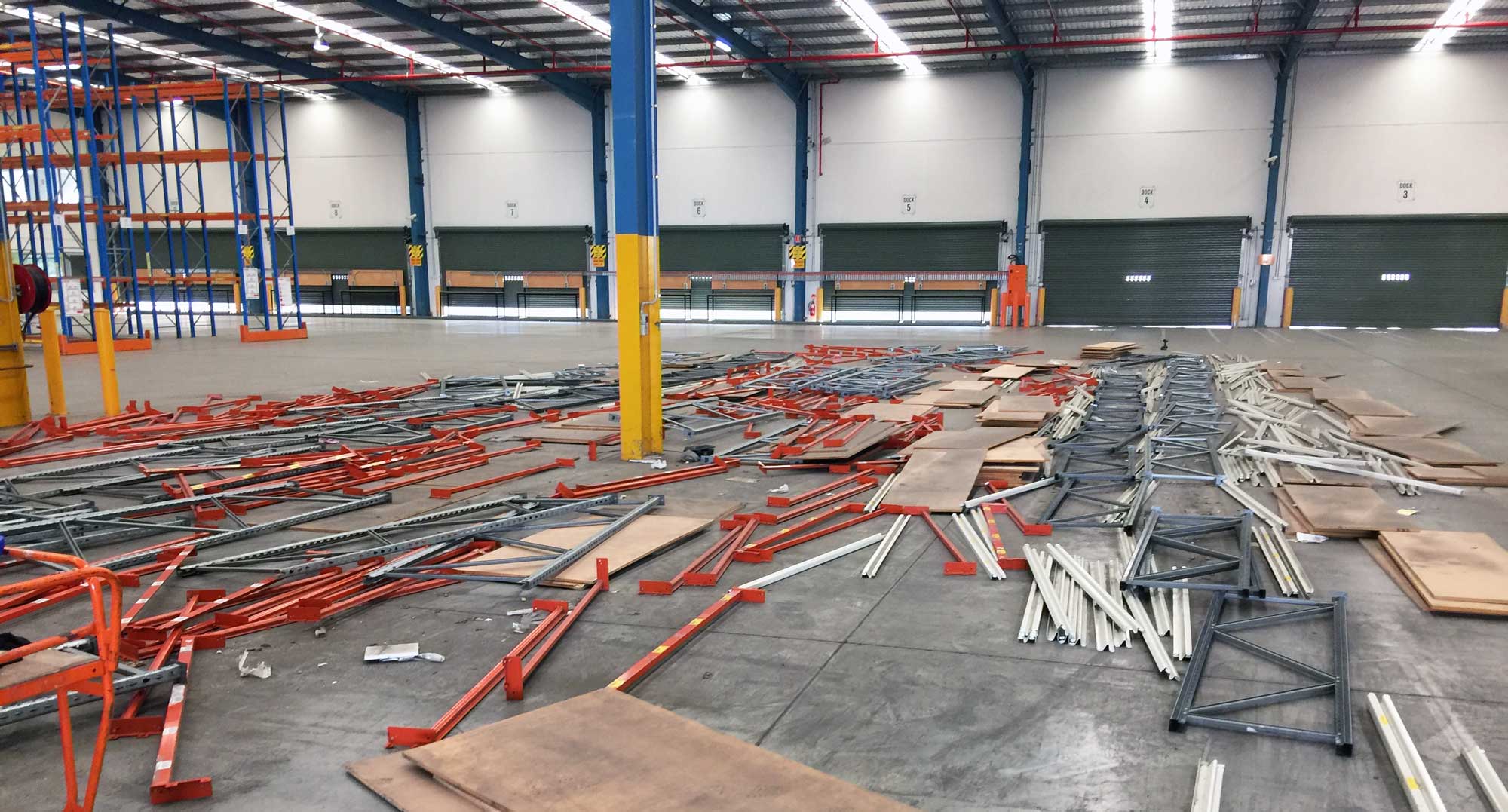 Pallet Racking Buy Back Service
Sell any unwanted pallet racking or shelving system and receive cash in return.
Pallet Racking Buy Back is a service we provide that helps you get cash for used or unwanted pallet racking or warehouse shelving. In addition to cash, D&C Storage Solutions also provide free dismantling and free removal of your pallet racking and shelving system. Contact us on 96057555 or use our contact form for further information as we are more than happy to buy your pallet racking or storage shelving systems.
Make Money with Our Buy Back Service
---
Do you have unused pallet racking, storage racking or warehouse shelving that is occupying valuable space and/or want to sell them and get money in return?
If this is what you are looking for, we urge you to take advantage of our pallet racking buy back service. Regardless of whether your pallet racking or shelving system is new, used, or refurbished, we will accept them.
We offer an exclusive service that includes the dismantling and removal of your racking system cost-free. We will handle all the hard work with a guarantee of a competitive price on all your unwanted stock which can be enquired about at any time.
Pallet Packing Buy Back service by D&C Storage Solutions
---
We offer exclusive Buy Back service that includes dismantling and removal of your unwanted racking system. So all you have to do is give us a call and we will do all the hard work to take it away from you. We also guarantee competitive pricing for your unwanted rackings. So call us now on 9605 7555 to make the most out of your unwanted Pallet Packing and Shelving.
Types of Pallet Packing and Shelving you can you Sell
New Used and Refurbished Pallet Racking

Cantilever Racking

Small parts storage
Auto parts storage
Work bench shelving
All forms of long span shelving
Steel RET shelving
Wire mesh shelving
Cool room shelving
Piece pick shelving
Carton live storage

Custom Pallet Racking

Upright
Multi-angled
L-Rack
Double Deep
Triple Deep
Structural
Galvanised
Multipurpose
Custom shelving

Mezzanine flooring