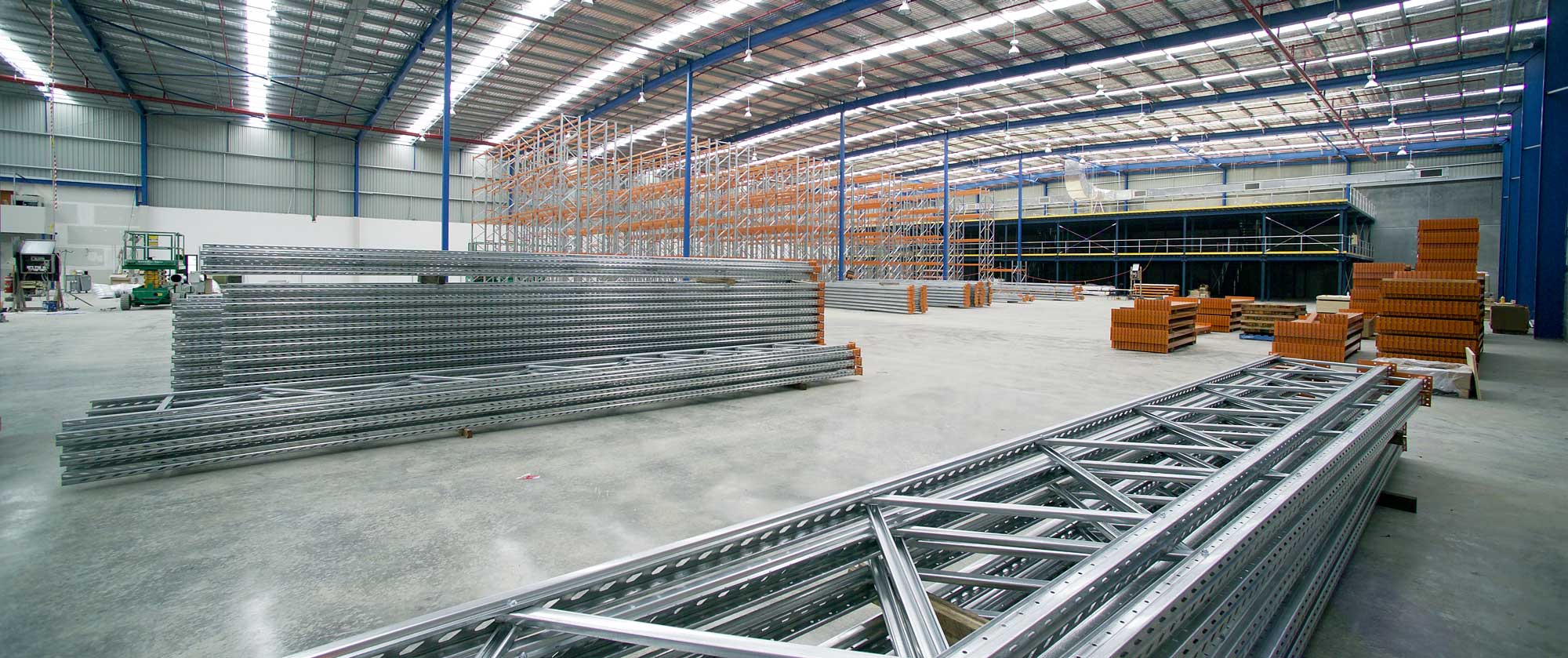 Selective pallet racking is custom built to suit your unique pallet racking requirements
Selective racking comes in various size and shape. Selective racking are made of upright frames and beams. D&C storage solutions can provide selective pallet racking to perfectly suit your warehouse storage needs.
Selective racking comes in various different shapes and sizes but are always made up of upright frames and beams. We have new and used high quality selective pallet racking solutions that are perfect to suit your custom warehouse storage requirements.
Selective racking makes it easy for you to access and store products of different width, length, depth, height, and weight. These racks are easy to adjust and customise making a future expansion of existing selective racking simple while being cost effective and reliable.
Benefits of Selective Pallet Racking
Helps you maximise your existing space and storage capabilities

Allows you to easily access products in and out of pallets

Easily accessible and manoeuvrable by forklifts

Allows efficient handling of palletised products from the storage racks

Height can be easily adjusted to store bulkier products

Can be custom designed to store various size of pallets

Multipurpose Rack

Assists by maximising available space in your warehouse
Selective pallet racking is one of the most popular warehouse racking system. It provides greater flexibility with quick and easy access to the products in your warehouse. Selective pallet racking is an ideal solution for most businesses and warehouses because they are simple to assemble, relocate and extend further.