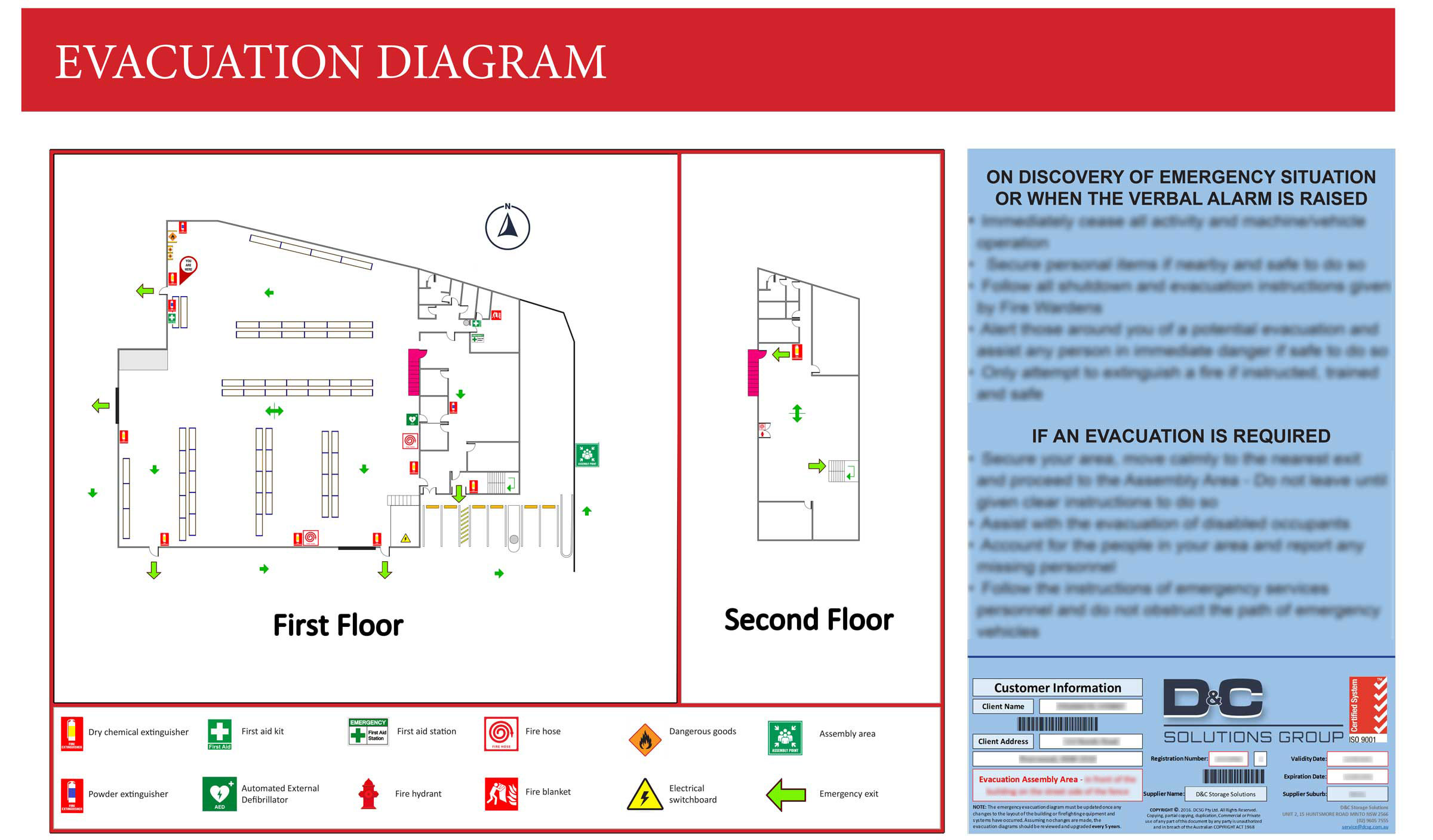 Emergency Evacuation Diagrams
Supplying local businesses with safety maps and emergency signage – [Information is Protection]
Free
Consultation
Affordable
Pricing
Customized
Designs
In-House Printing,
Finishing & Framing
Full
Compliance
AMONG NSW MOST REPUTABLE SAFETY SIGNAGE COMPANIES
Besides pallet racking signage, we provide standard warehouse signage needs including your emergency evacuation signage. Not only are evacuation diagrams a legal requirement, they are crucial to the safety of your staff and property.
D&C is one of New South Wale's most reputable safety signage companies, providing pallet racking signage and standard warehouse signage requirements, including your emergency signage. Not only are evacuation diagrams a legal requirement, they are crucial to the safety of your staff and property.
Whether your plans have expired or this is your first time, we take you through step by step and incorporate your specific needs to create a sign customized to your site and compliant with Australian legal requirements.
In accordance with the Australian Standard AS3745-2010, evacuation diagrams must be updated every five years. We help you keep your evacuation diagrams regularly updated. We regularly check your floor plans and equipment changes and reach back out at the end of your validity period. All signage is dated and registered – a hassle free assurance from external authorities.
Our Process
We work hands-on with you to fulfil the needs of the project. Our comprehensive visual solutions includes:
Site visit and assessment free of charge
Quotation and Acceptance
Registration number issued
Site audit and measure
Artwork produced
Draft submitted for approval
Placards issued & Certificate issued
Opt in for full warehouse certification and get your Pallet Racking Load Signage together!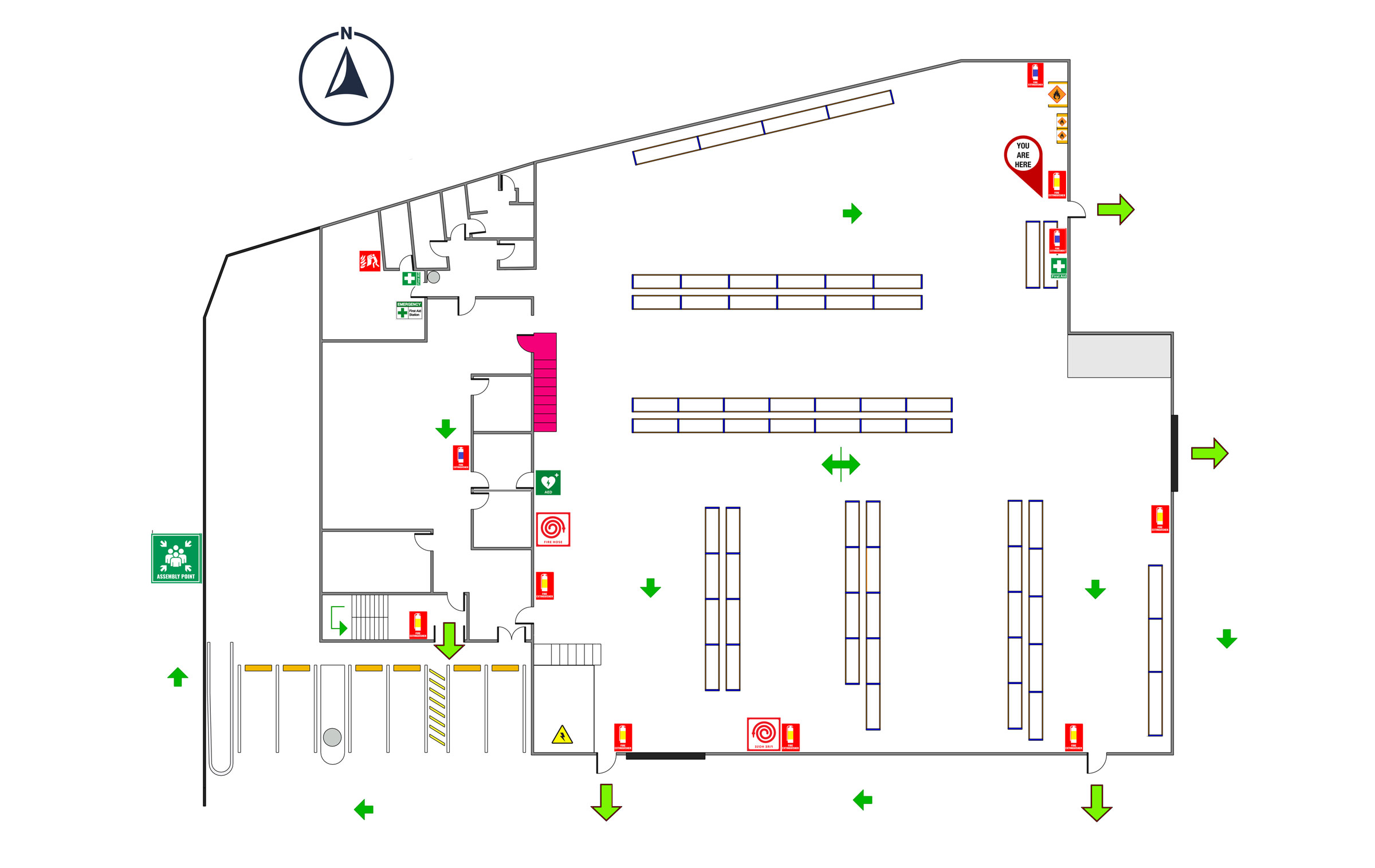 Warehouse Evacuation Diagram
Our Products
Evacuation Diagrams
Evacuation signage based on the specific requirements and architectural layout of the site. Diagrams provide the following information:
Evacuation procedures
Emergency exits
Assembly points
Fire equipment locations
Safety equipment locations
Site specific details
Emergency contact details
Validity period
Available in multiple sizes with framing and finishing options. Installation is included!
Site Maps & Way Signages
Site Maps and Way Signage Diagrams are used to inform building occupants of facility and department locations, traffic flow and accessibility.
Consultation
Are your diagrams expired? Not sure how many diagrams you require and where they should be installed? Our team of experts are here to ensure you the fastest and safest evacuation-solution possible.