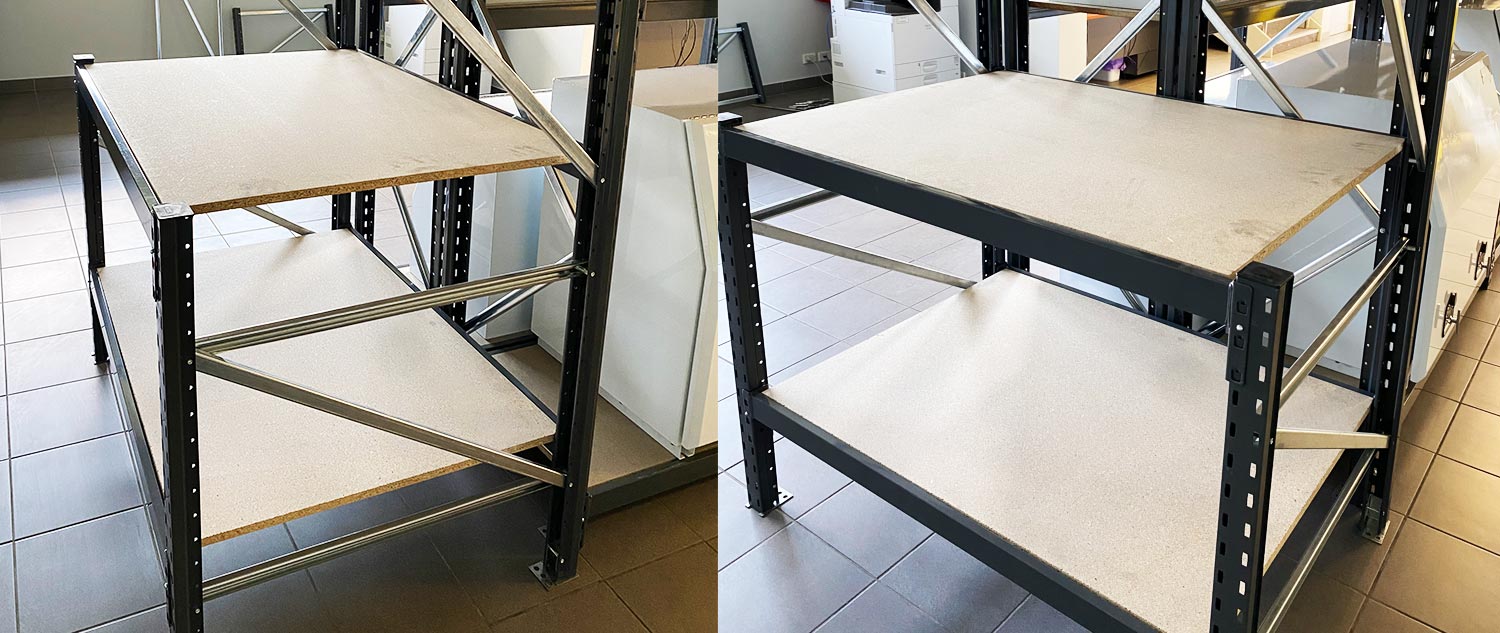 Pallet racking can also be used to build heavy duty industrial grade workbenches. If you are looking for a sturdy worktable in your warehouse, workshop, office, or garage, consider a pallet racking work bench. They can be built to hold heavy weights depending on your requirements.
These workbenches are customisable, being able to be set to any desired width and height ranging from 900mm to 2400mm width and 400mm – 1200m depth.
6 Benefits of Pallet Racking Work Benches
It is the strongest and most reliable bench for your workplace being made from pallet racking frames and beams
Adjustable (clip lock system) bottom shelf to move up and down as required
18mm thick timber board
Uses 4 heavy duty industrial grade work bench wheels with locking casters, making it easy to transfer tasks to different work areas safely
Affordable and easy to assemble and dismantle
Can be custom built to support multiple levels
D&C Storage Solutions specialise in building pallet racking work benches. We have custom built and delivered hundreds of work benches for businesses across Sydney. Contact our sales team today on 9605 7555.